Latest UFO sightings this huge cigar shaped UFO has been spotted by many eyewitnesses hovering above Mexico City, the object can be seen emitting very bright lights.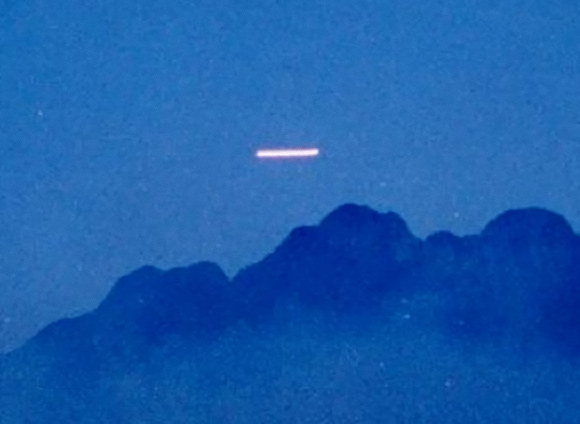 UFO Sighting Description - Cigar Shaped UFO
Location - New Mexico
Colour - White / Yellow
Size - Very Large 85ft - 140ft
Characteristics
-Huge Cylinder / Cigar Shaped Object Caught Hovering Above Mexico City, Many Eyewitnesses Come Forward Regarding This Sighting. The Object Was Very Big And Was Spotted Emitting Bright Lights And Hovering In The Same Place For A Few Minutes.