This UFO sighting has been spotted above Santa Ana the disc shaped UFO was captured by Rex Heflin in 1967 and is considered one of the clearest sightings to date.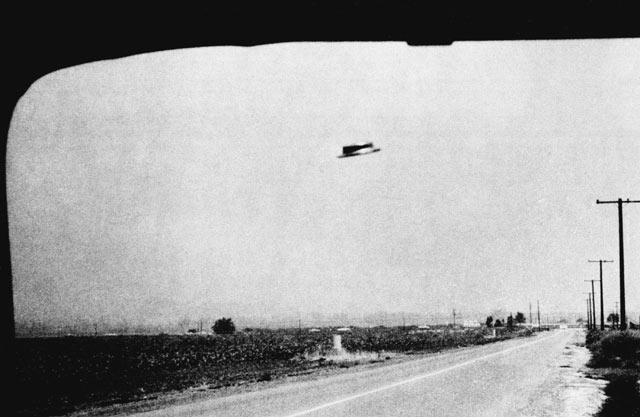 UFO Sighting Description - Disc Shaped UFO
Location - Santa Ana
Colour - Silver
Size - Small Computer analysis estimated the object to be 15ft
Characteristics
- This disc shaped UFO was spo0tted by Rex, he took this photo which seems to show the object hovering not far from his truck. This UFO has actually passed computer analysis stating that something was there on that day.