This cylinder shaped UFO caught on tape hovering above Oklahoma, the cylinder UFO can be seen emitting bright lights. This is one of the photos that was captured by a local eyewitness.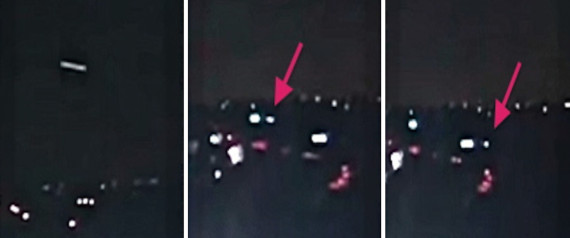 UFO Sighting Description - Cylinder UFO
Location - Oklahoma, USA
Colour - Grey
Size - Medium 20ft - 40ft
Characteristics
- This cylinder shaped UFO has been captured hovering above Oklahoma.