This UFO sighting has been caught at night hovering above Massachusetts, the UFO is ring in shape and can be seen emitting blue colours.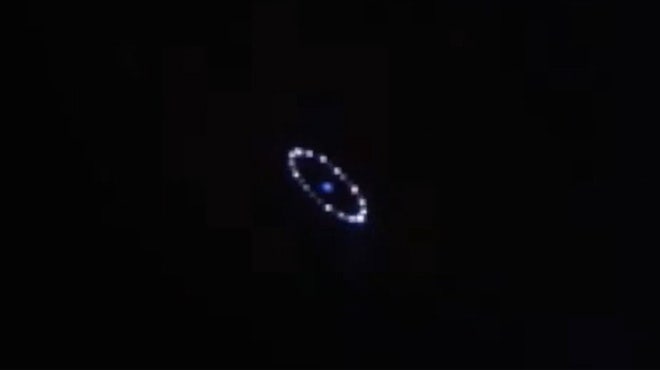 UFO Sighting Description - Ring Shaped UFO
Location - Massachusetts
Colour - Blue
Size - Medium 20ft - 30ft
Characteristics
- This ring shaped UFO has been spotted flying above Massachusetts USA. The local eyewitness was able to capture this photo.