This UFO sighting has been spotted above Massachusetts USA, the UFO is ring in shape and can be seen emitting blue colours. The local eyewitness who spotted the craft was able to capture this clear photo.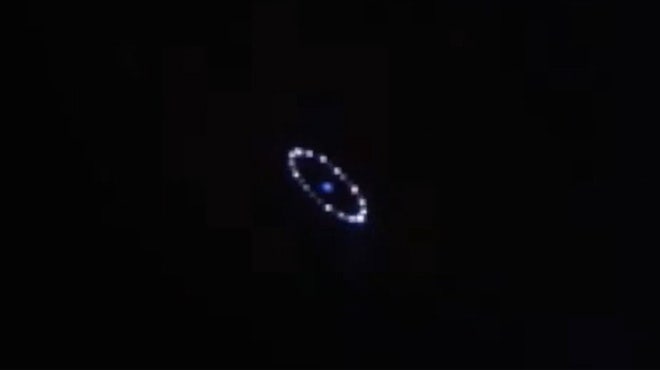 UFO Sighting Description - Ring Shaped UFO
Location - Massachusetts
Colour - Blue
Size - Medium 20ft - 30ft
Characteristics
- This ring shaped UFO has been spotted flying above Massachusetts USA. The local eyewitness was able to capture this photo.