UFO's caught on tape creating crop circle? Is this finally proof that UFO's have been spotted creating a crop circle. This crop circle was created in Wiltshire in 2007.
Above is what was captured on video.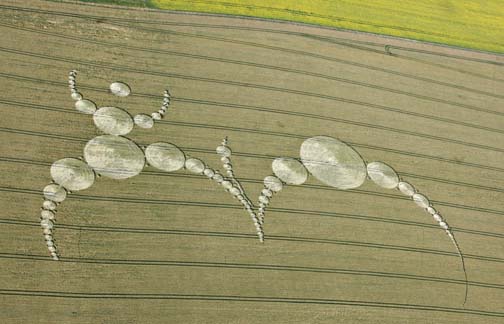 This is the finished version, Gary King who witness the crop circle making stated that it was created in a single flash, he says nothing could have done it that quick and to this day still has no idea what created it.
UFO Sighting Description - Crop Cirlcle
Location - Wiltshire UK
Characteristics
- Crop circle created with a bright flash of light.