These dark sphere UFO's were seen hovering close to a Japanese bomber, these unidentified objects were photographed in 1943.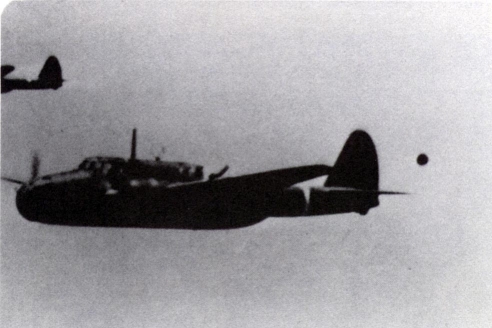 Numerous UFOs photographed during WW2. They received the nickname "Foo Fighters" from a maxim used by a cartoon comic character Smokey Stover.
This comic was a favourite among US forces during WW2. Picture source : UFO Magazine UK Jan/Feb 2000. In this photograph, a Japanese Sally Bomber flies over the Japanese Sea in 1943, followed by a dark sphere.