This giant cylinder UFO has been caught hovering above
Sierra Madre Oriental which is located in Mexico.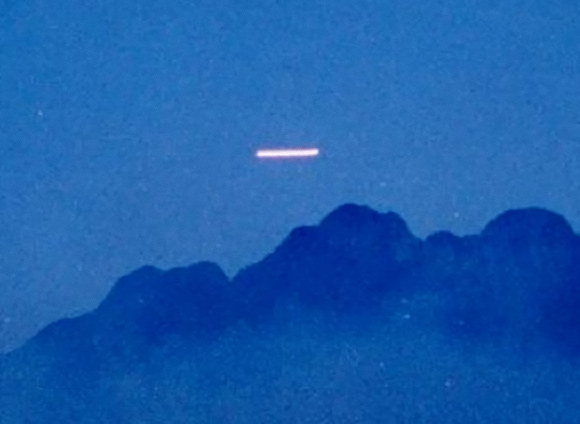 Mr Garza's description of the UFO
Mr. Raul Garza who was taking pictures of the colossal fire on the Sierra Madre Oriental. "Suddenly an unexpected visitor appeared into the scenario. It was like an enormous neon tube illuminated with an intense white light" --says Raul.

According to Mr. Garza, "During the computer analysis of the original negatives, I and my research team didn't find anything that could suggest that the pictures could be the product of an elaborated hoax and I can assure that Raul Garza is a respected and well-known person in this city, not interested in economical profits and popularity needs. "

Raul was using a tripod and the camera was in "program" mode. The telephoto lens has a range of 25/70 mm and was set to 70 mm.